This one is an absolute stunner. So simple and so beautiful. The Mondo Gerbera Daisy set from Ellen Hutson LLC. This daisy has a die too!
You will notice that I am playing with a bunch of products from Ellen Hutson this week. My order arrived last week and I am now getting to inking up all the fun new stuff to share with you!
Some of these colors blended away when I was working on the coloring. And can you see the dew drops? Probably should have put a few on the actual flower- oops!
Happy shopping!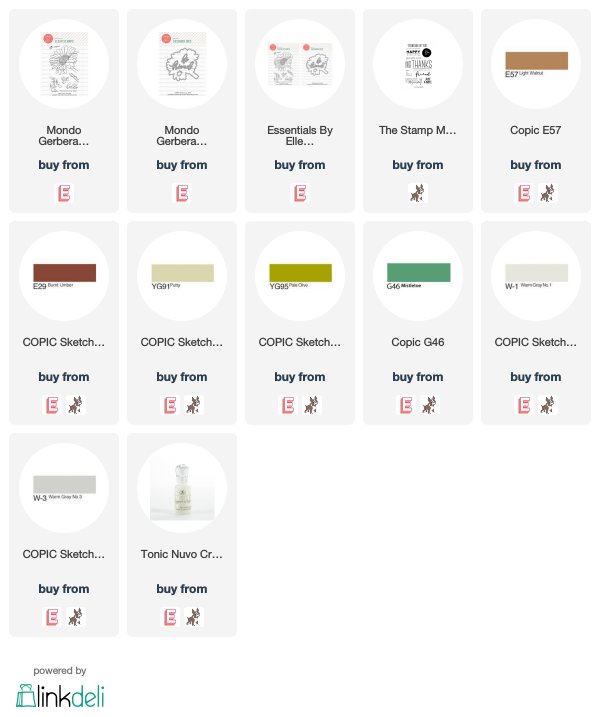 Where available I use compensated affiliate links at no extra cost to you. Your support helps me to keep bringing you new projects and videos. Thank you!