I just fell in love with the Essentials by Ellen "All Inside" Bear and all the "Bear Ware" accessories that go with him! Total enabler alert!
Cuteness overload- and you all know how much I love CUTE! dies for all the sets too!
I colored the bear for day 24 of the 30 day coloring challenge. Here are my practice versions. I mostly used white card stock, but the one on the far right is off white card stock. I wrote in pencil the marker colors at the top of each bear (links below also). If you are looking to learn how to color this bear with just a few copic markers, I have a video coming in the next week.
Bear has a die that cuts him out, as well as his hands so he can hold all the things. I have him dressed in original Bear Ware. I loved the birthday theme but there is so much more! The original Bear Ware stamp set covers not only birthday, but spring and summer too! This guy has some rocking accessories!
There are 2 more sets of accessories: Bear Ware 2 and Bear Ware 3. that cover just about every single occasion there is. Stay tuned for more Bear!
For this card, I paired Bear with my coloring from challenge day 10 and the Best Ever Greetings set from the Stamp Market. The blue polka dot paper from Gina K and was the perfect match.
Supplies
I have included links to all: The Bear and his ware. Just in case you want to get all of them at the same time. Bonus: Copics are on sale (save 28%) at Ellen Hutson (at the time of this post)
NOTE: If something is out of stock do not fret! add your email to the cue. Things come back in stock at Ellen and Simon Says pretty quickly.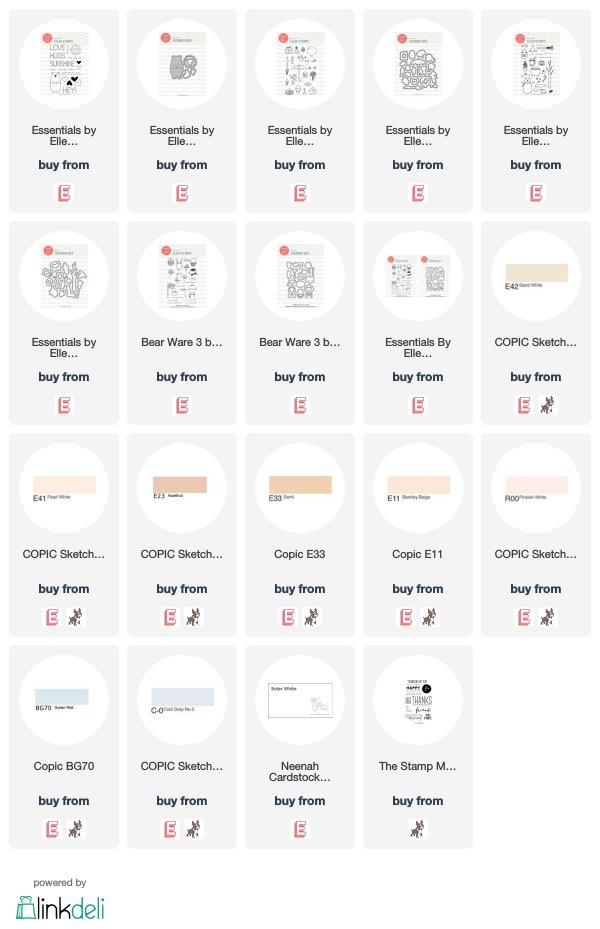 Where available I use compensated affiliate links at no extra cost to you. Your support helps me to keep bringing you new projects and videos. Thank you!