Sharing some super simple Distress Oxide cards today. I am totally new to these ink pads. They are amazing at ink blending and so easy to use. First up is the Cement Wall Stencil from Spellbinders FSJ. I purchased it last June when it first came out and never used it. Ummm….what was I waiting for – It's GORGEOUS!!!! And yes!! so easy to use because they are creamier than regular inks.
For blending on this card I used a large oval makeup brush and Faded Jeans distress oxide. You can use daubers and even sponges, but I am really liking the brushes. I linked a few brush options below for your shopping needs. (I currently use the ones from Amazon) Since I only have a few distress oxide ink pads, I am starting off with just one color blended cards.
As the ink wore off the make up brush it was easy to create the fade. Then, I added some Denim days ink for the sentiment (and a card stock layer) which is a bit darker then the oxide ink. As a result it creates a nice balance. Love the Big Thanks words sentiment set from Simon says stamp. The script is just perfect and comes in a bunch of sizes.
Next up is Sketched flowers (a personal favorite) and Frayed Burlap Distress oxide.
This is so simple but has a huge WOW. I blended Frayed Burlap on Oatmeal cookie card stock at the top and at the Bottom of the card front. The card on the right was my first try and I was a little heavy handed with the ink for the blending and pretty much missed the lighter colored center.
Below was the look I was going for. After the card was complete, I noticed a black spot on the card stock. White gel pen to the rescue! Added some dots all over to make it consistent
SUPPLIES
Sure hope you like these and are inspired to try some distress oxides. I linked all of the products below. I also included the bundle (June 2017) of Distress Oxide ink pads and re-inkers I purchased as a gift to myself after Christmas. A great way to start out with these ink pads.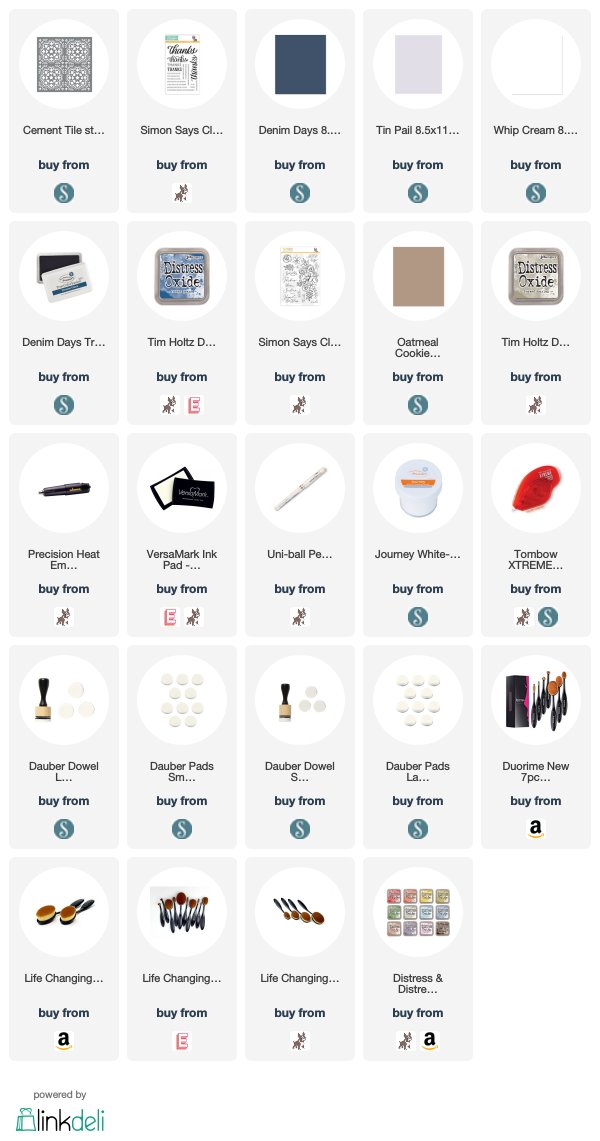 Want to see another card I made with 1 color if Distress Oxide? Its HERE.